Lord, make me an instrument of Your peace.
Where there is hatred, let me sow love.
Where there is injury, pardon,
Where there is doubt, faith,
Where there is despair, hope,
Where there is darkness, light,
and where there is sadness, joy.
O Divine Master, grant that I may not so much seek to be
consoled, as to console;
To be understood, as to understand;
To be loved, as to love;
For it is in giving that we receive---
It is in pardoning that we are pardoned;
and it is in dying that we are born to eternal life.
This page is being dedicated to those officers and dedicated civilians and volunteers who have gone before us. Sadly, I must report that this page will always be under construction. If you would like someone added to this page please email me with full details.







I read of a man who stood to speak at
the funeral of his friend.
He referred to the dates on her
tombstone from the beginning... to the end.
He noted that first came the date of
her birth and spoke of the second with tears.
But he said that what mattered most
of all was the "dash" between those years.
For that dash represents all the time
that she spent alive on this earth.
And now, only those who loved her
know what that little line is worth.
For it matters not how much we own:
the cars, the house the cash.
What matters is how we live and love
and how we spend our "dash".
So think about this long and hard.
Are there things you'd like to change?
For you never know how much time is left.
You could be at "dash-mid-range".
If we could just slow down enough to
consider what's true and what's real.
And always try to understand the way that other people feel.
And be less quick to anger, and show appreciation more.
And love the people in our lives like
we've never loved before.
If we treat each other with respect,
and more often wear a smile.
Remembering that this special "dash"
might only last a while.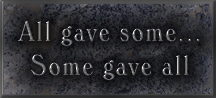 Bill Price age 61
08/12/99

A Prairie Village animal control officer died Wednesday evening when he fell from a tree as he tried to reach a parrot that had eluded its owner.

Community Service officer Bill Price, 61, responded to a call in the 6700 block of Cherokee Lane in Mission Hills, a city that is covered by Prairie Village officers. The caller had asked animal control to rescue the parrot from a tree in the back yard.

Price extended a 20-foot ladder and tried to reach the bird in the tree. About 5:20 p.m., he climbed out on a limb with a bow saw to get the parrot back on the ground. He was unsuccessful in reaching the parrot.

"Either he slipped or lost his balance or broke a limb. We're not sure what," said Prairie Village Police Sgt. Steve Hunter.

Price fell backward and struck his head on a rock. He died almost instantly, Hunter said. A woman at the house grabbed Price's hand-held radio and called for help. Paramedics, however, could not save Price.

Price, who lived in Overland Park, had worked for the city of Prairie Village about 10 years, Hunter said. He is survived by a wife and family.
James C. Heib 1942-1991

In one's life, we meet many people. Some have a dramatic effect on
everyone they meet, and make a difference in their lives. Jim Heib was such a person.
Jim was a Humane Officer with the Humane Society of Missouri,
starting in the early 1970s.
Jim had a very big heart and took on the grief of many a saddened pet
owner making the decision to end their poor animals suffering, making their
grieving process so much easier. The compassion this man possessed for the
animals went to all species.
Jim started a program for the donation of dog houses for those who
could afford to spay or neuter and do the other needed veterinary treatments, and yet did not have the monies for a good serviceable shelter for their dog.
Often times the shelters came from those very people he had assisted in the passing of their pet.
A word that best describes Jim Heib, is gentleman. For this is truly
what he was, a gentle man.


John Whitmore 1966-1988

A Sioux City, IA Animal Control Officer was struck by a car and killed as he tried to remove an animal carcass from a highway the night of Oct. 21.

The driver who hit and killed ACO John Whitmore, 22, did not stop after the incident but turned himself in after hearing reports of the accident. The driver was charged with leaving the scene of a fatal accident and released after posting bond.

The accident happened on a westbound lane of Interstate 20 by-pass in Sioux City. The driver told authorities that he saw a vehicle with flashing yellow lights parked on the shoulder of the road. When he switched lanes, he he struck the officer, but saw nothing when he looked in front and behind his vehicle so he drove on.
Bernard "Bernie" Weller Oct. 1988

Bernard "Bernie" M. Weller, 56, a field investigator with the Humane Society of the United States, died in Corpus Christi in October after an 11 year battle with lymphoma cancer and diabetes.

Mr. Weller attended Santa Rosa College and studied business and criminal law through LaSalle University in Chicago.

Later he combined his love for animals, ranching background and law enforcement experience into an animal welfare career that resulted in his becoming a nationally-known expert in animal cruelty investigations, legislation and other animal welfare issues of both national and local significance, including participation in the passage of significant legislation in several states.

Since 1968 he has traveled as a field investigator for the HSUS, conducting not only cruelty investigations but workshops, Animal Control training sessions, and data-collecting for zoo, rodeo and livestock studies which aided in the formation of animal rights ethical issues. In 1972 he arrived in Corpus Christi and helped establish the Gulf States Regional Offices of the HSUS which serves a seven state area. He continued in that capacity until his death.

"Bernie will be remembered by all as a loving, compassionate man who dedicated his life to making the world a better place for all living creatures." HSUS Spokesperson
Diane Lane 1952-1988

Diane Lane, director of Animal Control for the City of Everett, Washington, for the past two and a half years, died in Seattle Aug 10, the day after her 36th birthday.
Lane had served previously as the director of the Humane Society of the Gallatin Valley in Bozeman, Montana.
She was active in the Society of Animal Welfare Administrators (SAWA).
Lane could always see something of value in any situation. She faced personal adversity with courage, and her thoughts, even at the last were always of others. She is greatly missed.
Cletus "Rusty" Burch 1926-1988

"Rusty" Burch, a West Chicago Animal Control Officer was killed Nov. 13 while trying to stop traffic from hitting an injured dog on Highway 59 in West Chicago.
Burch, 62, a four year veteran working out of the City of West Chicago Police Dept., was off duty at the time. According to his supervisor, Burch finished work around 10pm and while traveling down Highway 59, a dark, heavily traveled roadway, he spotted an injured dog on the road. He pulled his car over to the side of the road, got out, and flagged down an approaching vehicle to prevent it from hitting the dog. But Burch did not see a second car approaching. When he stepped out in front of the first stopped car, he was hit by the second car.
Rusty was extrely well liked and well known in the community. He knew every dog by name.
As was his wish, Rusty was buried in his Animal Control uniform.
James Christian "Chris" Hagler

Hagler, Jackson County, Oregon Animal Control Director gave thirty four years to public service when it finally took his life.

Hagler was a much admired professional and friend to many. He continues to be missed.
Jeanne I. Rinaldi

Jeanne was an Animal Control Officer for Pasco County, Florida for only one year when, at the age of 25 died in a car accident while on duty.

It was said, she did so well in Animal Control that it must have been custom made just for her.

She is greatly missed by all those around her.